WELCOME | Van der Valk Hotel Middelburg Welcome to Van der Valk Hotel Middelburg. We will do our best to make your stay as pleasant as possible. For your comfort, we have made this brochure with information about our hotel and our services. If you would like any other information or have any other questions, please do not hesitate to contact the reception (key 9). The reception is open 24 hours a day. We wish you a pleasant stay and hope to welcome you again in the future.
House Rules
for your and our safety
The following rules are also the main house rules that we apply at Van der Valk Hotel Middelburg. We ask you to respect these rules and accept them.
General rules
All the instructions from the staff of this hotel, connected with house rules must be followed. Complaints / comments can be reported to the management.
Stay calm in case of fire. Report fire at the reception and / or at the nearest fire alarm.
When you hear the fire alarm, please leave the hotel directly.
In case of fire, never use the elevators.
At various places within the hotel we have camera security. In emergencies and / or incidents we can use these recordings as supporting material to be shown to the authorities.
Found items must be hand in at the reception.
Van der Valk Hotel is not responsible for loss or theft of your belongings.
The management, the owner of this hotel and / or persons working for the hotel, can't be held liable for any injury and / or material or immaterial damages that may encounter visitors of the hotel.
It is forbidden to
Use emergency exits as normal inputs and outputs.
Bring properties from the hotel outside the building. When willfully damaging property of Van der Valk Hotel, one can be held liable for the repair and / or renovation costs.
Use narcotics or to consume, trade, or to carry them with you.
Cause nuisance for other guests by playing loud music, obnoxious behavior or any other kind of noise.
To smoke on your room. If we find out that you are smoking on the room, we are forced  to charge € 175, - for cleaning costs. If the fire alarm goes off by smoking on the room, the call-out of the fire of € 275 will - be passed on to you.

In all cases not covered by these regulations, the management of Van der Valk Hotel Middelburg will decide what to do.
AED
The AED is located at the reception.
Alarm
In case of an emergency, please contact the Reception directly. (key 9)
Baby cots
The additional fee for a baby cot is € 10, - per night. Reservation of a baby cot is based on availabilty. Please check with our front desk.
Bar
If you would like to have a drink, please visit our cozy hotel bar on the ground floor.  
A plateservice menu is available and plateservice can be ordered until 10.30pm
The hotel bar is open daily from 5 pm. Incidentely the bar can be closed for a private party.
Bible
Every room has a Bible in four languages.
Breakfast
Breakfastbuffet is open Monday to Friday from 6.30am - 10.30am.
Saturday and Sunday from 7.00am - 10.30 am.
Breakfast roomservice
It is possible to have breakfast in your room / suite during the above times. An additional roomservice charge applies: € 7,50.

Brunch
Brunchbuffet, every Sunday* 12.00 - 2.30pm. More information is available at the front desk.
Rather use a Brunch instead of Breakfast? For an additional € 10,00 p.p. the extensive Brunchbuffet can be used.
* except public holiday's
Bicycles
We rent out bicycles (7 gears) and E-bikes, for information and rates please contact the reception. A cycle route map be bought at the reception.
Car rental
Renting a car can be arranged through our reception.
Cigarette vending machine
On the ground floor, in the wardrobe next to the restaurant, there is a cigarette machine situated. You can ask at reception for an age coin.
Checking out
Hotelrooms:
Check-out is at 11.00am.

Suites:
Check-out is at 12.00pm
Climate control
Please find the manual using this link.
Complaints/Comments
Any complaints or concerns, please report to the reception. They will pass it on to the manager on duty.
Conferences / Meetings
We offer extensive possibilities for organizing conferences, meetings, weddings and parties.      
For information please contact our Sales Department, weekdays from 8:00 am to 17:00 pm (Key 1070). Out of office hours and weekends please leave a message at the front desk or email to sales@middelburg.valk.nl
Disabled toilet
The hotel has a toilet for disabled guests. This toilet is on the ground floor next to the reception and on the first floor next to the banqueting reception.
Do not disturb
If you wish to not be disturbed, you can place the "do not disturb" card on the outside of the door. The housekeeping will hang a plastic bag with clean towels on your door.
Dry Cleaning / Laundry
It is possible to get your clothes washed. In the wardrobe in your room, a form and a laundry bag can be found.
Laundry handed in before 10:00 at the reception will be back the same day in the evening. Dry cleaning handed in before 10:00 at the reception will be back the next working day in the evening.
The cost for laundry or dry cleaning is minimum €10,- On weekends and public holidays we do not offer laundry service.
Electricity
The voltage is 220V.
Emergency exit
All exits are clearly marked in the hallways and equipped with emergency lighting.
Please view the map on the inside of the door to locate the nearest emergency exit.
Fire
Remain calm
Report the fire directly at reception (key 2522)
On the map on your door the emergency routes are indicated.
When the alarm sounds, please leave the building as quickly as possible through the emergency exits and go to the parking lot.
Do not use the elevators
Flowers
To order flowers please contact the reception.
Fitness
Our guests receive a discounted rate for sporting at Fit For All on the ZEP terrain. For more information please contact the reception.
Fridge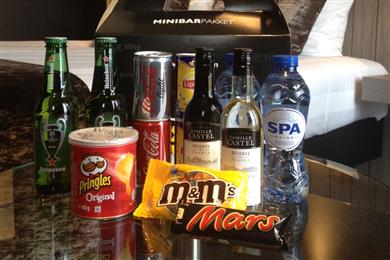 In the closet a fridge can be found which can be used during your stay.
Turn your fridge into a mini bar with our mini bar box. Special offer: € 12,50.
Contact the front desk to order your mini bar box 


Mini bar box consists of:
1x bottle of white wine
1x bottle of red wine
2x bottles of Heineken
2x cans of Lipton Ice tea
2x bottles Spa blauw
1x can of coca cola
1x can of coca cola light
2x candybars
1x can of Pringles
Green Key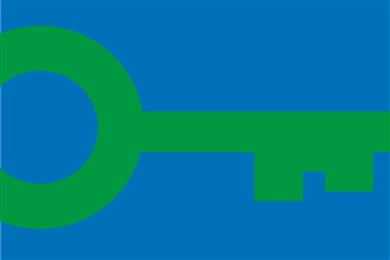 As a sustainable company, Van der Valk Hotel is certified with the Golden Green Key certificate. We take our responsibility towards nature and the environment, without you having to compromise on comfort. If you want to know more about our sustainability program please visit our website.
Housekeeping
For questions or comments regarding the housekeeping please contact the reception.
Linen change takes place every 3 nights during your stay (if applicable). Would you like to make use of the same linen for a longer duration? Please contact the reception.
Internet
Free, unlimited Wi-Fi is available throughout the hotel. For access, select the KPN network.
The wifi can be used after accepting the terms and conditions.
Iron
An iron and ironingbaord can be borrowed at the reception.
Lazy Sunday
Normally a lazy check out on Sunday (5pm) is possible at an additional charge. Please contact our front desk for the possibilities.
Live Cooking
On Friday and Saturday (exept public holidays) a Live Cooking Buffet is available in our restaurant. Please visit our website for more information or reservations.
Lost and/or found items
Please contact the reception for lost and/or found objects.
Luggage
Luggage carts are available under the stairs near the front desk.
Lunch package
You can order a Lunch Package at the reception.
Payment Methods
We accept the following payment methods:
Cash
Pin / maestro
Americanexpress / Diners / Mastercard / Visacard
Van der Valk Giftcard
Pets
Pets are not allowed in our hotel and restaurant. 
Pharmacy
Address:
Roozenburglaan 18
4337 JH Middelburg
+31 118 627471
Opening Hours:
Monday - Friday
08:00 – 17:30
Outside these hours please contact the casualty Huisartsenpost Zeeland, located on the grounds of the Admiral De Ruyter Hospital in Vlissingen.

Address: 
Koudekerkseweg 86
4382 ED Vlissingen
0900-1985
Photocopy
A copier is available at the front desk. A service is applicable.
Pillows
An extra pillow is available in the closet.
Mail
Stamps are available at the front desk. Incoming mail can be collected at the reception.
Public transport
Public transport is available at 200m. Busses 50 and 65, stop Middelburg, Althoornweg.
Please visit the website for a timetable.
Reception
Front desk service is available between 7 am - 11 pm. Between 11pm - 7am a security officer is present for basic assistence, such as check-in, check-out.
The front desk can be reached 24/7. Key 9 on your in-room telephone.
Restaurant
The à la carte restaurant is opened daily from 12pm - 9.30pm. On Friday and Saturday until 10pm.
Please contact our front desk for reservations.
Roomservice
Room service is available at an additional charge of € 7.50 per order/delivery. You can contact reception to confirm your order. 
Breakfast                         07:00 – 10:30 uur           
Plateservice                     12:00 – 21:30 uur
Drinks                               07:00 – 23:00 uur
View the menu here.
Safe
In every room and suite there is a safe where you can store your valuables. The management does not accept any liability for loss or theft of valuables.
How to use it:
You close the safe by a personal 4-digit password and press '#'.          When the vault is closed, press the same code to open it.         
Please leave the safe door open on the day of departure.
Shopping
Opening hours of the shops in the center of Middelburg:
Monday | 1pm - 5.30pm
Tuesday, Wednesday, Friday, Saturday | 9.30am - 5.30pm
Thursday | 9.30am - 9 pm
Sunday | 1pm - 5pm (every first Sunday of each month only)
Smoking
Van der Valk Hotel Middelburg is a non smoking hotel. Smoking is allowed at the entrance of the hotel, on the terrace of the restaurant and on the terrace of the suites.
Taxi
Please call Taxi Livo +31 118 63 58 00 to order a taxi or contact the front desk.
Telephone
Always choose a 0 for an outside line. Your phone is active only as long as you have a business or credit card guarantee.
Television
You can make free use of the standard channels.
1own hotel channel
2npo 1
3 npo 2
4 npo 3 
5 rtl 4
6 rtl 5
7 sbs 6
8 rtl 7
9 net 5
10 veronica
11 rtl 8
12 omroep zeeland 
13 discovery
14 comedy central 
15 één
16 canvas
17 euro sport 
18 foxs sport ere 1
19 fox sport sp.3
20 bbc one
21 mtv
22 tlc
23 24 kitchen
24 bbc two
25 national geographic
26 das erste
27 br fernsehen sud 
28 wdr köln
29 russia today
30 france 24 ( in French )
31 france 24 ( in English )
32 cgtn documentary
33 CGTN   
34 tv5 monde europe 
Terrace
With sunny weather our terrace will be opened. Terrace is situated behind the restaurant.
Toiletries
A raisor and dental kit is available at the reception.
Wake up call
Please call the front desk to request a wake-up call. Key 9.