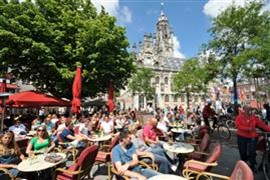 Middelburg
This lively city is full of monuments, historic building, a wide range of shops and restaurants. Besides the many attractions, the capital of the province of Zeeland, hosts events on a regular basis.
Explore Middelburg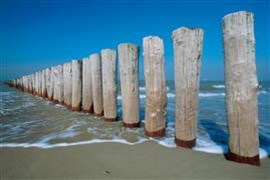 Sun, sea, beach & water sport
Sun, sea and beach! The Zeeland beaches are yellow golden, wide and mostl of them are easily accesiblel They belong to the cleanest beaches within the Netherlands and they boast the most sun hours. Zeeland is also the water sport province par excellence!
More about the beaches of Zeeland
Activities in the surrouding area